Historic Pulpit Of First Baptist Church
By Dr. Hyles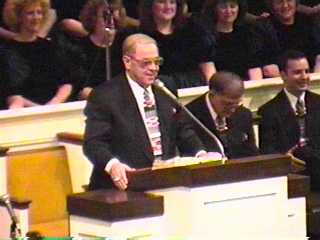 These  are Sunday sermons by Dr. Hyles preached at the great First Baptist Church of Hammond, Indiana.  We add two sermons each week to this section. The date that they were supplied for as well as the original date preached are given for your convenience. 
To Download, right click on "Download" and save.
Morning Sermons
Date
Evening Sermons
01/03/21
Preached 10/21/90
01/10/21
Preached 10/28/90
01/17/21
Preached 11/04/90
01/24/21
Preached 11/11/90
01/31/21
Preached 11/18/90
02/07/21
Preached 11/25/90
02/14/21
Preached 12/02/90
02/21/21
Preached 12/09/90
02/28/21
Preached 12/16/90
03/07/21
Preached 12/23/90

A Christmas Present is a Poor Substitute for an I Love You
Download

03/14/21
Preached 12/30/90
03/21/21
Preached in 1971
03/28/21
Preached in 1971
04/04/21
Preached in 1971
04/11/21
Preached in 1971
04/18/21
Preached 1972
04/25/21
Preached 1972
05/02/21
Preached 1972
05/09/21
Preached 1972
05/16/21
Preached 1972

05/23/21
Preached 1972

05/30/21
Preached 1972
06/07/20
Preached 03/25/90
06/14/20
Preached 04/01/90
06/21/20
Preached 04/08/90
06/28/20
Preached 04/15/90
07/05/20
Preached 04/22/90
07/12/20
Preached 04/29/90
07/19/20
Preached 05/06/90
07/26/20
Preached 05/13/90
08/02/20
Preached 05/20/90
08/09/20
Preached 05/27/90
08/16/20
Preached 06/03/90
08/23/20
Preached 06/10/90
08/30/20
Preached 06/17/90

09/06/20
Preached 06/24/90
09/13/20
Preached 07/01/90
09/20/20
Preached 07/08/90
09/27/20
Preached 07/15/90
10/04/20
Preached 07/22/90
10/11/20
Preached 07/29/90
10/18/20
Preached 08/05/90
10/25/20
Preached 08/12/90
11/01/20
Preached 08/19/90
11/08/20
Preached 08/26/90

Just Go Right Ahead And Praise The Lord

11/15/20
Preached 09/02/90
11/22/20
Preached 09/09/90

What Made John The Baptist The Greatest Born Of Woman?
Download

11/29/20
Preached 09/16/90
12/06/20
Preached 09/23/90
12/13/20
Preached 09/30/90
12/20/20
Preached 10/07/90
12/27/20
Preached 10/14/90